Oh, for Love of Farro
WENT ON A LONG BIKE RIDE last weekend, across the George Washington Bridge and onto River Road in New Jersey. We decided to go south this time and make a lunch stop at Mitsuwa, a Japanese grocery store that's always fun to visit. (Mediterraneanista likes a change of pace from time to time.) Turns out the annual Hokkaido Food Festival was in full swing, so we lunched on crab, corn and pumpkin croquettes and finished off with a Hokkaido dessert—a fabulous strawberry cream puff from a bakery named Arles. (How did they know?)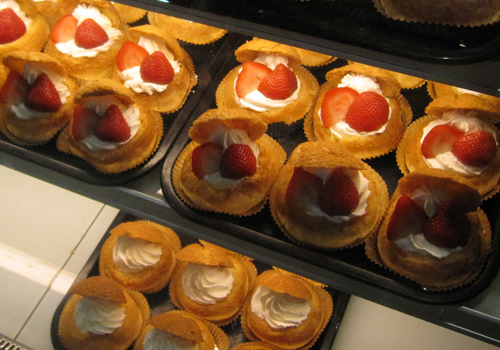 After lunch, I went up and down the aisles and aisles of Japanese specialties—a hundred types of saki, sushi-grade tuna, pristinely fresh whole mackerel and pike, thinly sliced pork belly and beef. Then there were the items I wouldn't even begin to know how to prepare.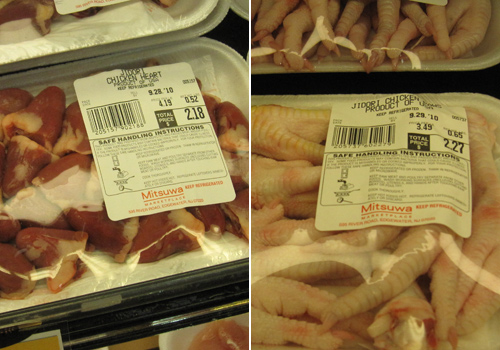 So I came home from Mitsuwa with—a bag of farro. Yes, the store has an Italian section, with quite a selection of grains and beans and there it was, a bag of Bartolini farro at a price I couldn't resist and compact and sturdy enough to carry home on a bike. (I suspect that cycling 25 miles for a bag of farro is not going to be an everyday thing, though.)
I've been on a bit of a farro kick these days
; even did a guest blog post on it for
Oldways
, the nonprofit that convened a lot of the early scientific/culinary conferences on the Mediterranean diet and continues to raise public awareness of its benefits in really smart ways. I'm trying out different farro soups now that fall is here. I'll keep you posted.
Mitsuwa Marketplace 595 River Rd
Edgewater, NJ
201.941.9113