UN Adds Mediterranean Diet to Intangible Cultural Heritage List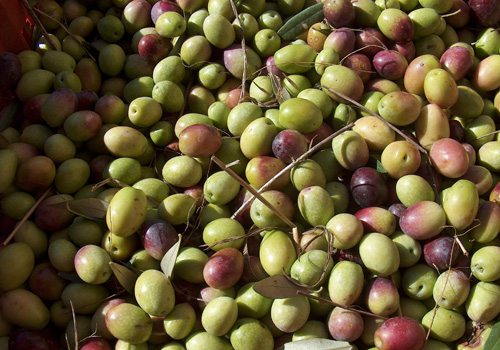 THE MEDITERRANEAN DIET has been added to UNESCO's representative list of the Intangible Cultural Heritage of Humanity, four years after Spain, Italy, Greece and Morocco first petitioned for its inclusion. Here are excerpts from the UNESCO citation (emphasis added):
The Mediterranean diet constitutes a set of skills, knowledge, practices and traditions ranging from the landscape to the table, including the crops, harvesting, fishing, conservation, processing, preparation and, particularly, consumption of food. [It] is characterized by a nutritional model that has remained constant over time and space, consisting mainly of olive oil, cereals, fresh or dried fruits and vegetables, a moderate amount of fish, dairy and meat, many condiments and spices, all accompanied by wine or infusions.

However, the Mediterranean diet (from the Greek diaita, or way of life) encompasses more than just food. It promotes social interaction, since communal meals are the cornerstone of social customs and festive events.

The system is rooted in respect for the territory and biodiversity, and ensures the conservation and development of traditional activities and crafts linked to fishing and farming in the Mediterranean.

Women play a particularly vital role in the transmission of expertise, as well as knowledge of rituals, traditional celebrations and the safeguarding of techniques.
UNESCO started the list in 2003 because "cultural heritage does not end at monuments and collections of objects, but also includes traditions or living expressions" passed from generation to generation. Culinary arts were included as an element of cultural expression for the first time this year. (The gastronomic meal of the French and traditional Mexican cuisine have also been added.)
I browsed through the list of
166 practices and traditions
—songs, dance, crafts, festivals, healing arts—and before I knew it I'd whiled away more than half an hour watching videos on Sardinian pastoral polyphonic singing, Azerbaijani carpet-weaving, falconry and Catalonian human towers. It gave me a little of the same feeling I get whenever I look up at the
biodiversity wall
at the American Museum of Natural History: awe at how many different weird and wonderful expressions life—and human culture—can take. And a reminder that they are worth safeguarding.
Here's the promotional video for the Mediterranean diet entry (French only, but the visuals are the best part anyway).
Of course there's been grumbling about criteria for the UNESCO list, how the choices are made, or even whether they should be made at all.
Is honoring culinary heritage in this way a good idea?
asks historian Rachel Laudan in her Soapbox piece over at
Zester Daily, suggesting it may just be part of a "pervasive culinary nostalgia." Provocative and interesting reading. Don't miss the comments section; cookbook author Marcella Hazan has a few views of her own.