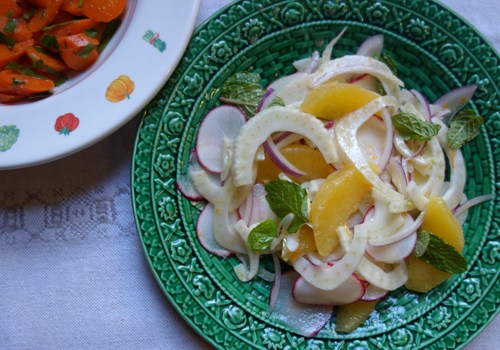 DAVID TANIS, WHO FOR MANY YEARS WAS CHEF AT CHEZ PANISSE, was writing in the
Times
last week about how chutneys, relishes and pickles can brighten up the traditional Thanksgiving turkey, gravy and stuffing. He wasn't dissing the Thanksgiving meal, but he pointed out that the usual add-ons to this trio, delicious as they may be, "simply seem to add more richness."
That got me thinking: Wouldn't the much-loved citrus notes in Mediterranean cooking also help "brighten up an otherwise one-note meal," as Tanis put it? When I first got interested in Med cuisine, I was amazed and thrilled by all the different uses of oranges and lemons and grapefruits. Grapefruit and fennel salsa with
roasted halibut
, sliced oranges with
black olive spread
or in a salad with beets, lemon zest on a
roasted chicken dish.
Lemons, especially, have become a pantry staple now for me.
But back to Thanksgiving. Carrots and fennel were plentiful at the farmers' market this week. I thought they might work well for my citrus-y mission and complement the traditional Thanksgiving menu as well.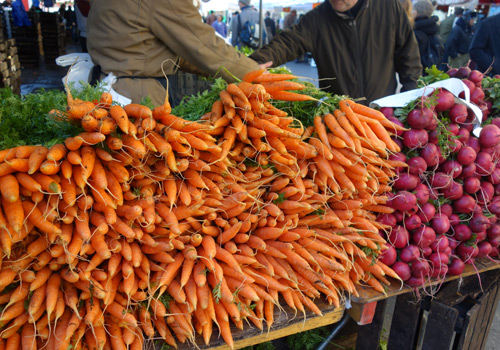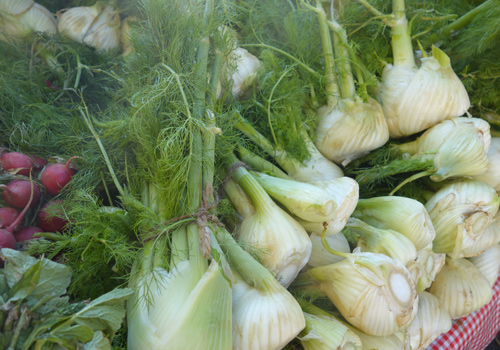 The dishes I came up with are both inspired by the countries on the southern shores of the Mediterranean—Morocco and Tunisia in particular. The cooked carrot salad is lemony and redolent of the spices of the Maghreb. The fennel, orange and radish salad incorporates the zest and juice of an orange, as well as orange segments, with fresh mint adding the final flavor boost. Both certainly add a bright note and lightness to the meal. I can even see leaving the fennel salad til the end of the meal, as a little palate cleanser before those fabulous desserts.